The Advantages of Waterproofing Your Commercial Roof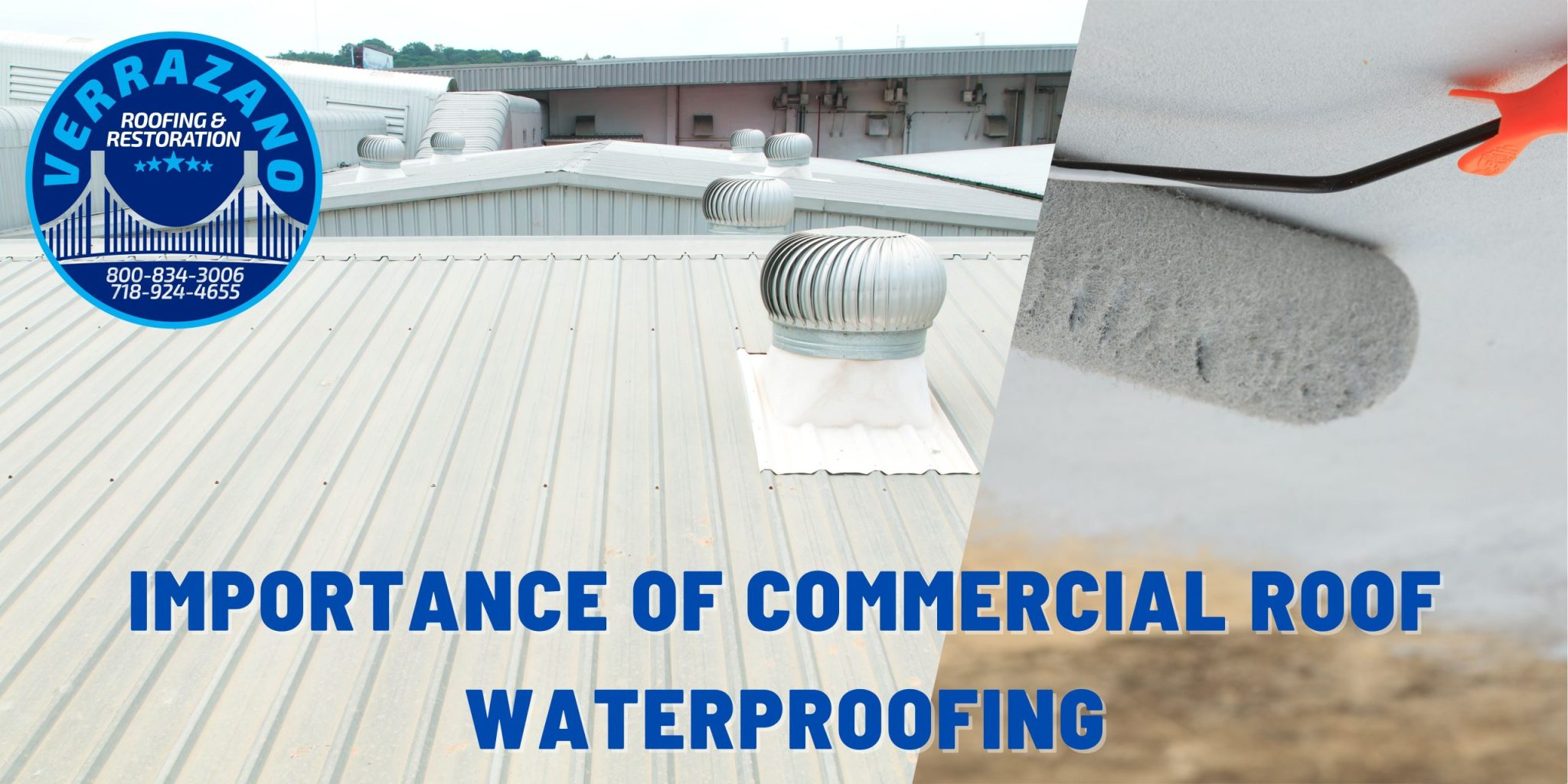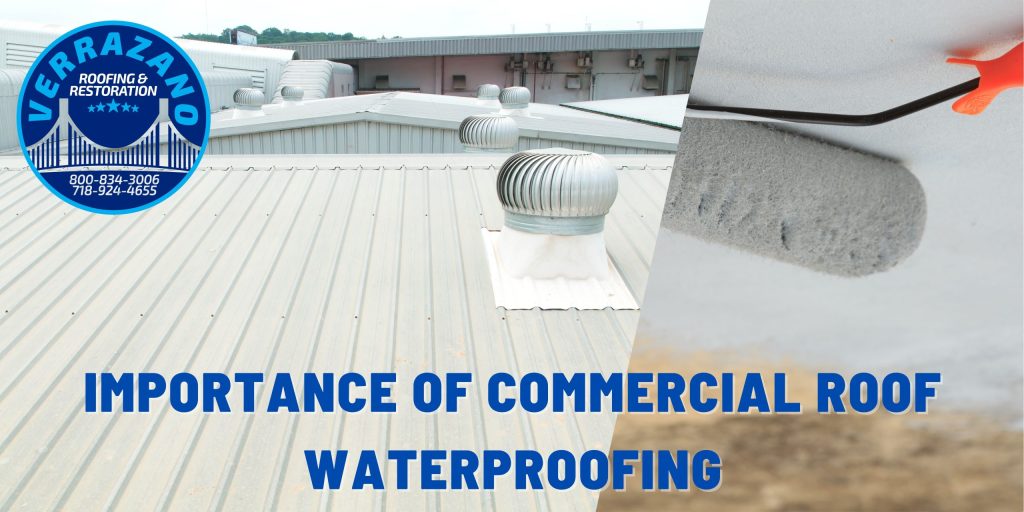 Due to the frequent use of a building that also houses a large number of people, a commercial worksite is subjected to a great deal of stress, and even the most durable building parts can show wear and tear over time.
Waterproofing techniques for roofing systems in the United States have advanced significantly over the last 50 years, and structures built in the last 20 years are frequently at risk of failure. Even if your current solution is still functional, it will only be a matter of time before you are forced to update.
Allowing water seepage is an unacceptable risk to the structural integrity of your building, whether you want to strengthen your existing waterproofing or repair faulty or damaged areas. You should never disregard a few crucial preventive measures and warning signs.
What exactly is waterproofing?
Commercial flat roof waterproofing solutions offer airtight protection against rain, snow, and ice, allowing you to avoid the negative effects of water seepage. Roof leaks are caused by a variety of factors, including UV radiation and humidity in the summer, as well as harsh cold, snow, and ice in the winter.
Most low-slope roofs and roofing materials can be waterproofed; however, different solutions may be required. That is why it is critical to work with experienced local commercial and industrial roofing contractors in USA who understand how to seal a flat roof and are familiar with the local environment. Your solution must address your specific roof type, whether it's a rubber roof waterproof membrane or a foundation wall sealant.
The Advantages of Waterproofing
If you're wondering if flat roof waterproofing is a good fit for your business, we've got the answers. Even a minor leak in your roof can allow water to enter your structure and cause significant damage. Waterproofing your roof is a less invasive option than a full roof replacement, but it offers many of the same benefits.
A flat roof waterproofing system, on the other hand, is a long-term solution rather than a short-term fix. Here are six advantages of waterproofing to consider if you're deciding between a one-time repair, a waterproof roof coating, or a complete roof replacement:
Roof Longevity:
Waterproofing a flat roof reduces the possibility of serious damage. A waterproof roofing membrane protects your roof from wear, deterioration, and leaks caused by snow, rain, wind, and ice. A flat roof waterproofing system also reflects UV rays from the sun, reducing the effect of high heat and light on your roof. Snow, rain, and ice protection systems can last up to ten years, significantly extending the life of your roof.
Monetary Savings:
Aside from reducing wear and tear, waterproof roofing saves you money in the long run because it is significantly less expensive than a complete overhaul or repeated repairs. Waterproofing layers are also easier to maintain. Long-term savings can be realized by extending the life of your current roof with a water-resistant coating.
Energy Conservation:
Because most flat roof waterproofing solutions reflect heat and sunlight, you'll save money on air conditioning in the summer by maintaining a consistent temperature in your building. Some waterproof roofing systems may even qualify for additional rebates and warranties. Waterproofing has a far greater impact on the energy efficiency of your building than a one-time repair or complete roof replacement.
Humidity reduction:
A waterproof roof covering guards against water leakage and thermal shock damage. Waterproofing your flat roof reduces humidity in your building and prevents mould growth. You, your employees, and your customers will be more comfortable, and you will be protected from more serious structural issues, such as weakened foundation walls.
Simple to Maintain:
Coatings are far easier to maintain and require far less roof waterproofing maintenance than your current roof system. When maintenance and repairs are required, they are usually completed much more quickly than on a traditional roof. The majority of repairs are made to the flat roof waterproofing system rather than the roof itself.
Simple Installation:
Sealing a flat roof takes one-third of the time it takes to replace it. Because waterproofing is applied as a spray to your roof, it can reach those hard-to-reach areas that one-time roof repairs may miss. Waterproofing solutions help your employees stay productive and on time by reducing disruption to your daily business operations.
Preventive Maintenance that will keep your watertight roofing in good condition:
Investing in commercial roofing is one of the most important business decisions you can make. To get the most out of your investment, you must maintain your roofing system on a regular basis.
Roof maintenance is an all-year job. After you've waterproofed your roof, sign up for a preventative roof maintenance plan to keep it in good shape. Roofing experts agree that your commercial roof should be inspected at least twice a year.
The United States receives a lot of snow each year. A maintenance service in the fall, before the weather turns bitterly cold, protects snow and ice from the harsh winter. Snow removal services and follow-up maintenance visits in the fall and winter identify any flaws and correct them before the summer heat and humidity, keeping your roof in good condition. More frequent inspections and maintenance may be required depending on the age and condition of your roof.