How Can Our Roofing Contractor in Brooklyn, NY Help You Maintain Your Home Safe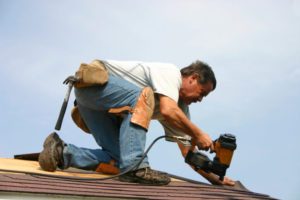 If you want to make sure that the roof of your property stays safe and does not pose any hazards to your family for as long as possible, you'd better learn how to maintain it. This is exactly what this post focuses on, so read it thoroughly!
Keep excess water off. In order to keep water out of your house, you will most probably have to make sure that your gutters and downspouts are cleaned and well-maintained. Book a roofing contractor to inspect them at least twice a year.
Check your home's insulation. To make sure that your home stays warm during the winter and cool in the summer, you will have to make sure that it is insulated well. Installing siding will be a smart solution to ensure this.
Maintain good ventilation. Good attic ventilation can protect your roof from damage caused by water condensation. Ventilation fans are available for larger attics.
Inspect your roof on a regular basis. Your roof needs to be checked thoroughly once or twice per a to make sure that any small problems are caught and fixed before they become bigger. Missing or cracked shingles can be replaced without major fuss if this problem is detected at an early stage. Otherwise, a complete roof replacement may be required, and that will surely cost you a lot of time and finances.
Shingle caps can protect your roof against wind and water. You can get these installed when your roof is initially constructed in order to avoid potential problems in the future.
For more tips on the topic, contact the expert roofing contractor Verrazano Roofing – Brooklyn of Brooklyn, NY! Just dial (718) 924-4655, and we will give you all the roof maintenance answers you need!