Get Your Roof Repair & Installation Service, By Expert Roofers In Flatbush, NY, 11226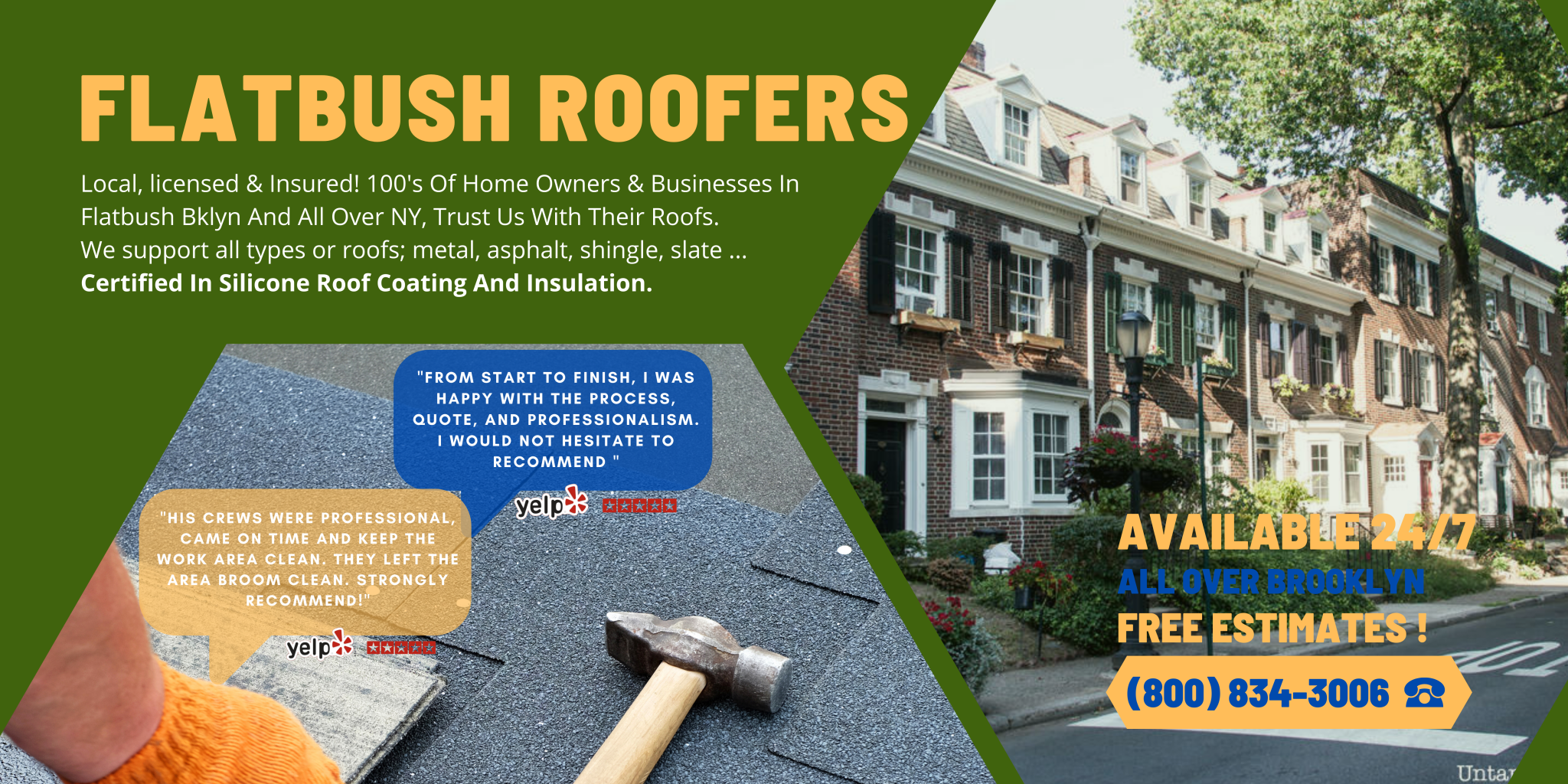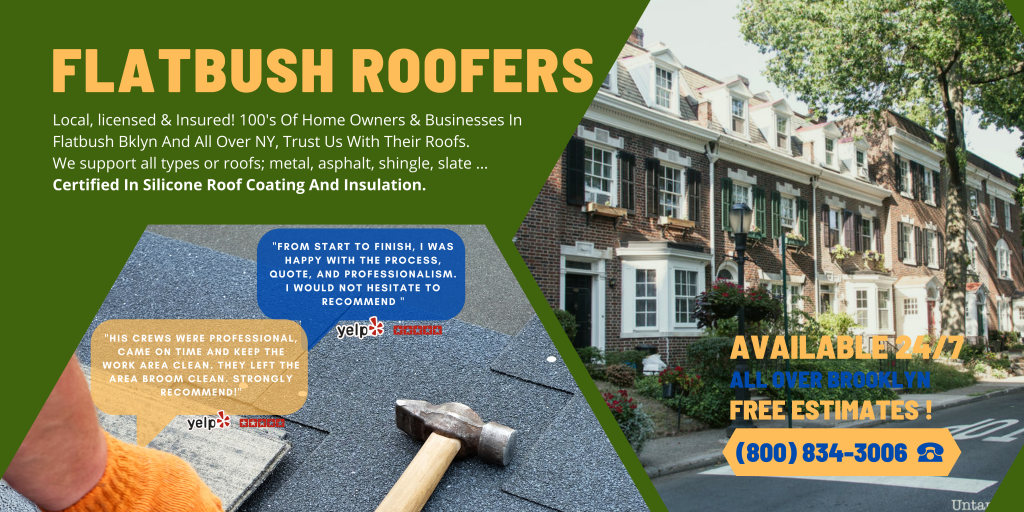 Do you have a leaky roof or do you want your existing roof replaced? Or are you building a new house or structure and you want your roof to be handled by experienced roofing contractors and record of successful remodeling projects ?
Get your Roof Repair and Installation done right by expert roofers In Flatbush, NY, 11226. Let us take charge of your roof problems or your desire to change your roof to a type that you have been convinced is the best roof to cover your home or building.
Complete Roofing Solutions Residential & Commercial, All Over Flatbush & Brooklyn
We provide complete reliable roofing solutions for residential and commercial, all over Flatbush .
We have had over 23 years of service as a roofing company and we bring to Flatbush and Brooklyn the best expert crew in this construction field. You will have peace of mind knowing that your satisfaction is guaranteed once the job has been completed.
Should you inquire, we have completed over hundreds of quality projects throughout the years. These are through the expertise of our partner employees who are experienced, licensed and skilled roofers.
Our residential roofing repair service is comprehensive and encompasses inspection, repairs, maintenance, installations, roof cleaning, and also partial or complete replacement and updates. You have the luxury of choosing from different options in various materials, colors and roof types.
We supports and has the expertise for major roof types including asphalt roof shingles, tile roof shingles and metal roofs. We are also certified in silicone roof coating.
Whatever service you require, we roofers are up to the task. You can rely on our extensive experience, expertise and craftsmanship to provide you with a reliable roofing solution for your home or business.
Emergency Roofing Repairs Flatbush
We provide emergency roofing repairs around the clock, and respond fairly fast to all emergency calls.
Sometimes, there are unforeseen situations where damage to your roof occurs and needs to be repaired immediately to prevent it from worsening. Unexpected leak or damage that have been incurred on your roof. can directly pour into a part of your home or building that's not transferable like inbuilt cabinets and closets.
We will be right there, at your beck and call, anywhere in Flatbush and Brooklyn, to assist with your emergency repairs. 
Useful Local Resources