Get Your Roof Repair & Installation Service, By Expert Roofers In Gravesend, NY, 11223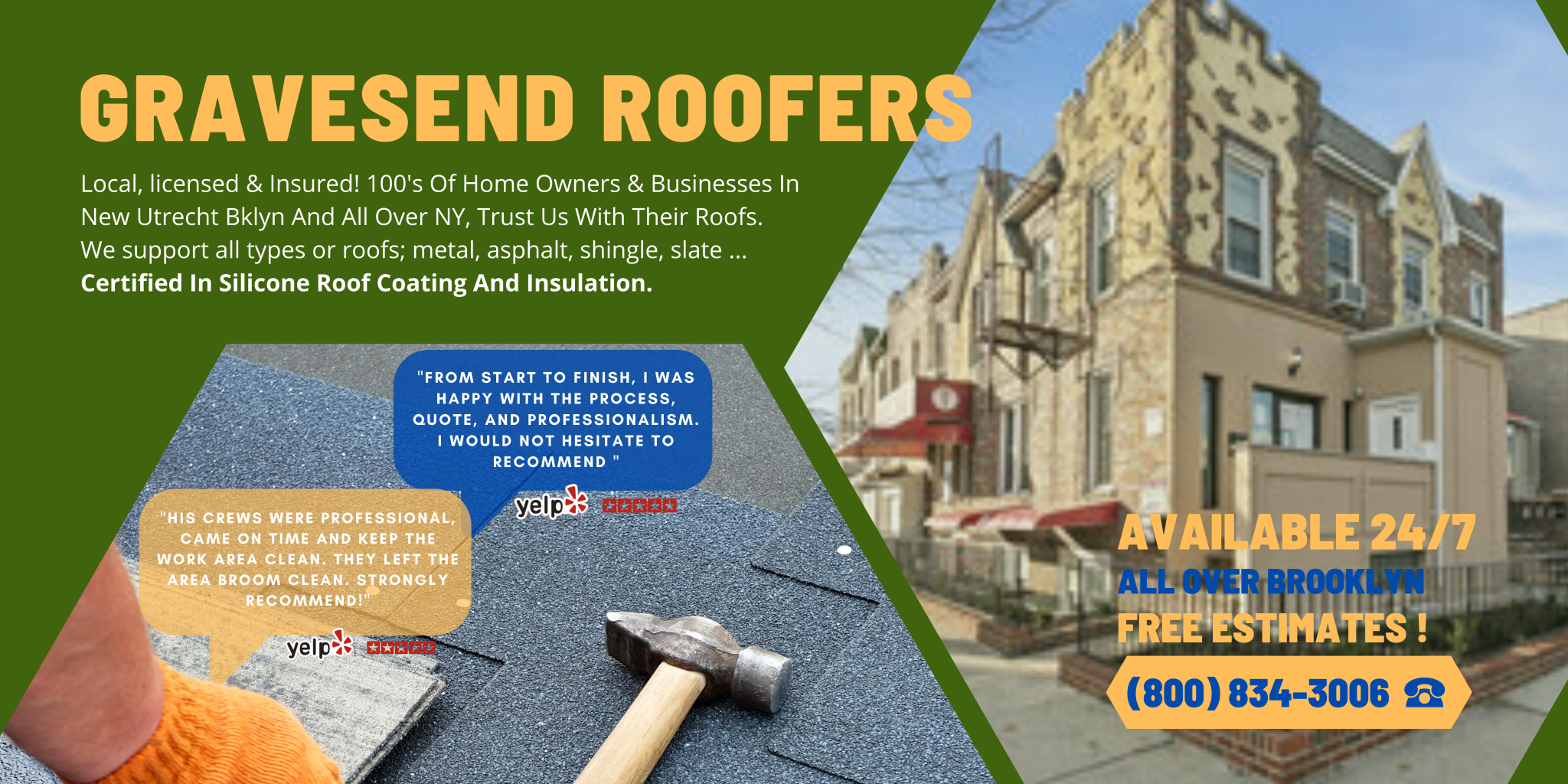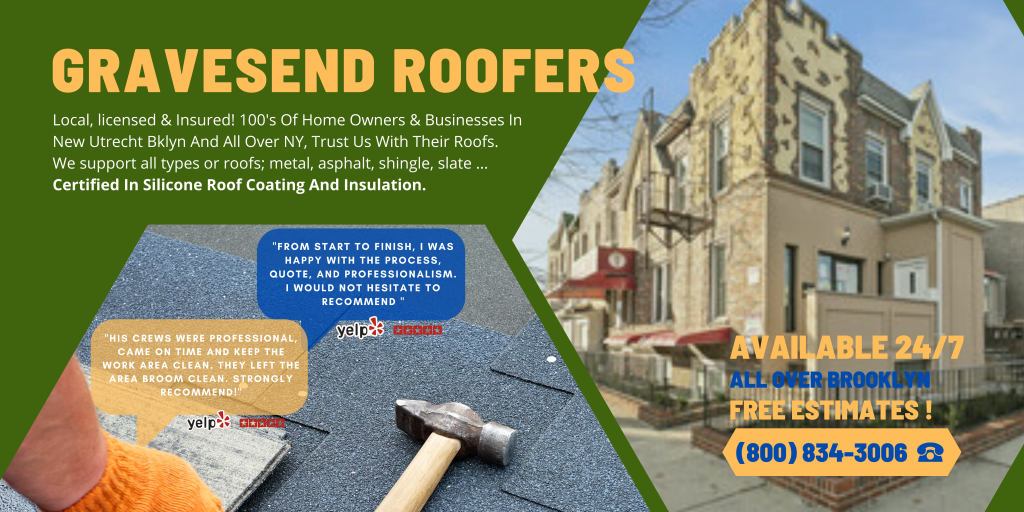 Are you trying to find roofing contractors in Gravesend, New York who can take care of all of your roof repair needs? We're at your service 24/7. We're a licensed & insured local roofers that tackle all kinds of roofing projects including, new builds, updates, replacements, repairs and maintenance.
How can you tell that you need roofing repairs? You may notice a persistent water leak in your roof. Your roof may have some missing shingles. Your roof deck may droop in a conspicuous way. You may notice the emergence of nasty algae on top of your roof as well. If you're searching for seasoned and trained contractors who can manage your repair wishes in Gravesend, feel free to contact us.
Complete Roofing Solutions Residential & Commercial, All Over Gravesend & Brooklyn
We focus on commercial and residential repairs alike. We handle all kinds of residential and commercial roofing service requests in Gravesend and Brooklyn. Do you want to install a brand new roofing system for your business in Gravesend? Do you need to fix a water leak that's taking over your home roof in Brooklyn? Our expert roofers inspect, assess, install, repair, replace and maintain home and commercial roofing systems of all kinds.
We are experienced with roofing materials of all types, including; silicone roof coating, slate roofs, metal roofs, shingles or even flat roofs. Guaranteed your roofing project we'll succeed beyond your expectations.
Emergency Roofing Repairs Gravesend
Your roofing system is supposed to protect you from the elements at all times of the night and day. It's supposed to safeguard your interior space all year long as well. That's why it can be so nerve-racking to realize that you have an urgent roofing problem on your hands. Fortunately, we're a local company that can provide swift emergency roofing specialties.
It can often be pretty easy to recognize roofing system emergencies. If you have a roofing system emergency, intense winds may have forced your shingles off. You may notice that your gutters are totally blocked with substantial amounts of debris. You may notice the presence of unwelcome holes on the top of your roof, too. If you see any holes, wild animals in your neighborhood could be to blame.
I f you notice one of these signs, it's highly recommended to contact us immediately for onsite in-depth roof inspection. Failure to do so can make the damage more serious and lead to more expensive repairs or replacement.
Useful Local Resources