Get Your Roof Repair & Installation Service, By Expert Roofers In Greenpoint, NY, 11222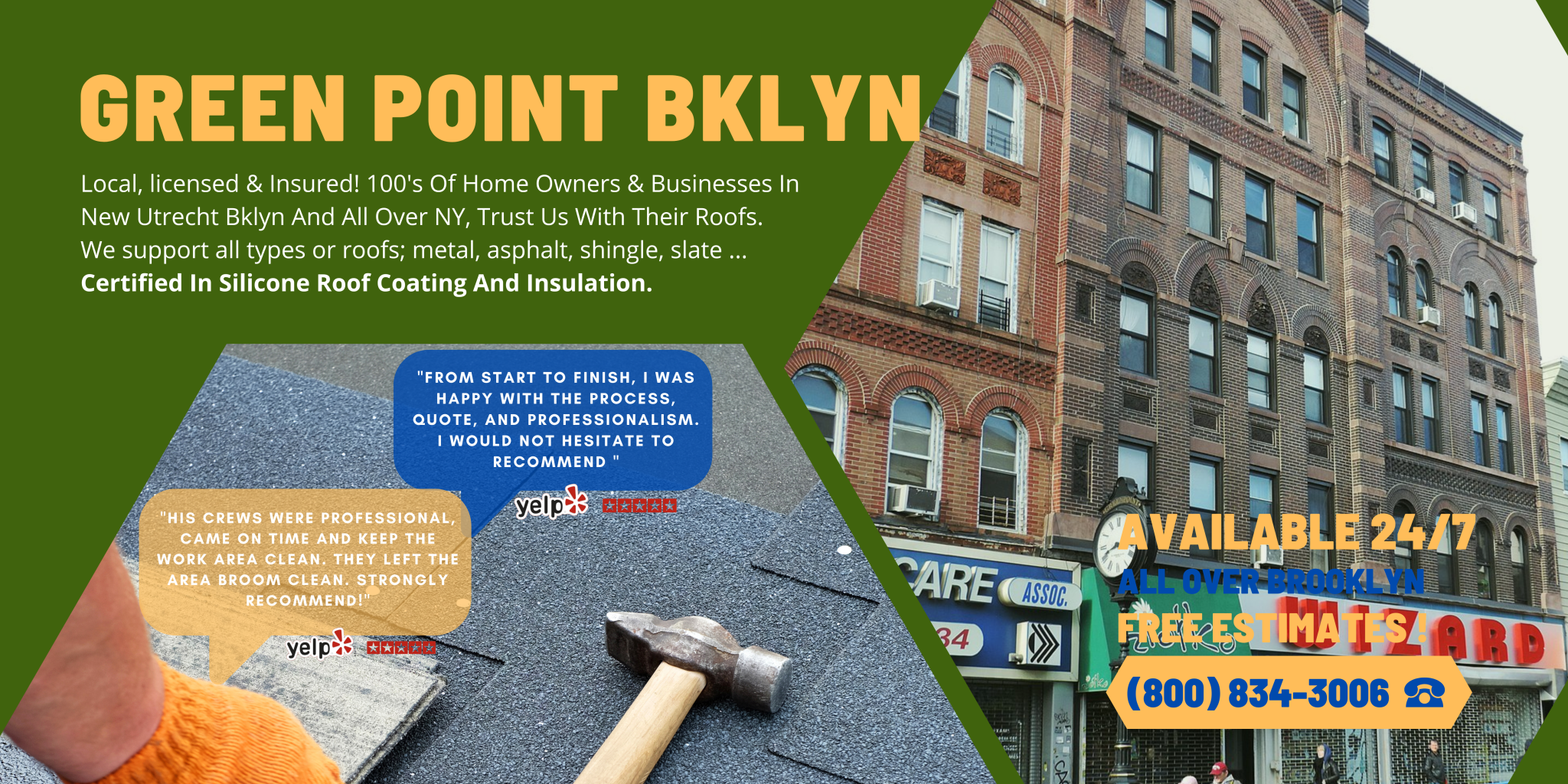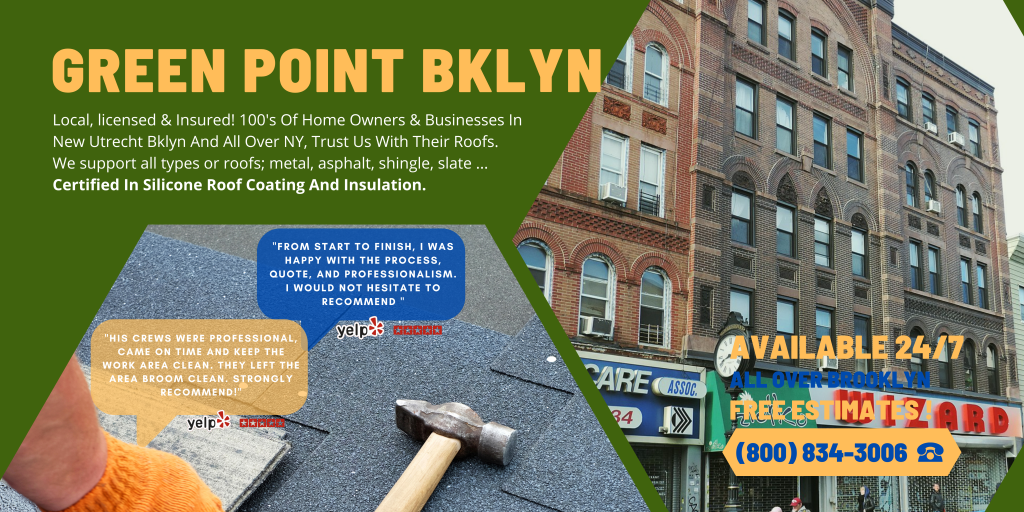 We are a roof replacement company that offers quality installation at an affordable price. For over a decade and a half, we have been offering high-quality work throughout the greater NY area. We provide free quotes and competitive prices backed by excellent customer service. No matter what part of NY you're looking for us to install our top-notch products, you can trust Verrazano Roofing LLP to give you quality roof replacement or roof repair in Greenpoint, NY!
If you live in the Greenpoint area and are looking for a local roofing repair service, you have come to the right place. We have a long list of satisfied customers that have used our services and would love to help you with your repairs. We always strive to provide our customers with the best
quality work and superior customer service.
We are the only company in Greenpoint that offers 24/7 emergency service, which means we can come out whenever you need us. Our team is fully licensed and insured, so you know your roof is in good hands regarding repairs. We will ensure that everything we do is done at the highest level possible and that your property is left clean afterward.
When hiring a new roofing contractor for your home or business in Greenpoint, NY, you must choose someone with experience working on commercial properties. This will ensure that they can handle any problems that may arise during construction or after the installation has been completed.
Complete Roofing Solutions Residential & Commercial, All Over Greenpoint & Brooklyn
Whether you need a new roof or an existing one that needs repair, Complete Roofing Solutions we provide roofing contractors with the services you need. We offer a wide range of services, including:
Roofing: We are experts at installing new roofs and repairing old roofs. We work with all types of materials as well as non-standard shingles. You can find our customer reviews on Google and Yelp if you are looking for a contractor in your area.
Siding: We offer siding installation and replacement services to customers throughout Brooklyn, Queens, Manhattan, and Long Island. Our team of experts can help you customize your home by adding new siding to match your existing windows or replacing old siding with new materials that are more energy-efficient than traditional vinyl siding.
Gutters: When it comes to gutters, we know how important they are to keeping your home looking beautiful year after year! Our team of experts will install new channels at no cost to you so that your house remains clean during the rainy weather season.
Emergency Roofing Repairs Greenpoint
When you have an emergency roofing repair job, you need to find a reliable and trustworthy contractor. Emergency Roofing Williamsburg is the company you can count on for all your roofing repairs. We are licensed, bonded, and insured.
Reach out to us today and let our experienced team work on your problem. We offer emergency repairs 24 hours a day, 7 days a week. Our technicians are trained to handle any emergency repair job, and we get to work immediately.
Our staff has years of experience working in this field and will be able to help you with any emergency roofing repair job that comes up during your business day or weekend. We will ensure that your home or business is back in tip-top shape within 24 hours or less!
Useful Local Resources