Get Your Roof Repair & Installation Service, By Expert Roofers In Park Slope, NY, 11215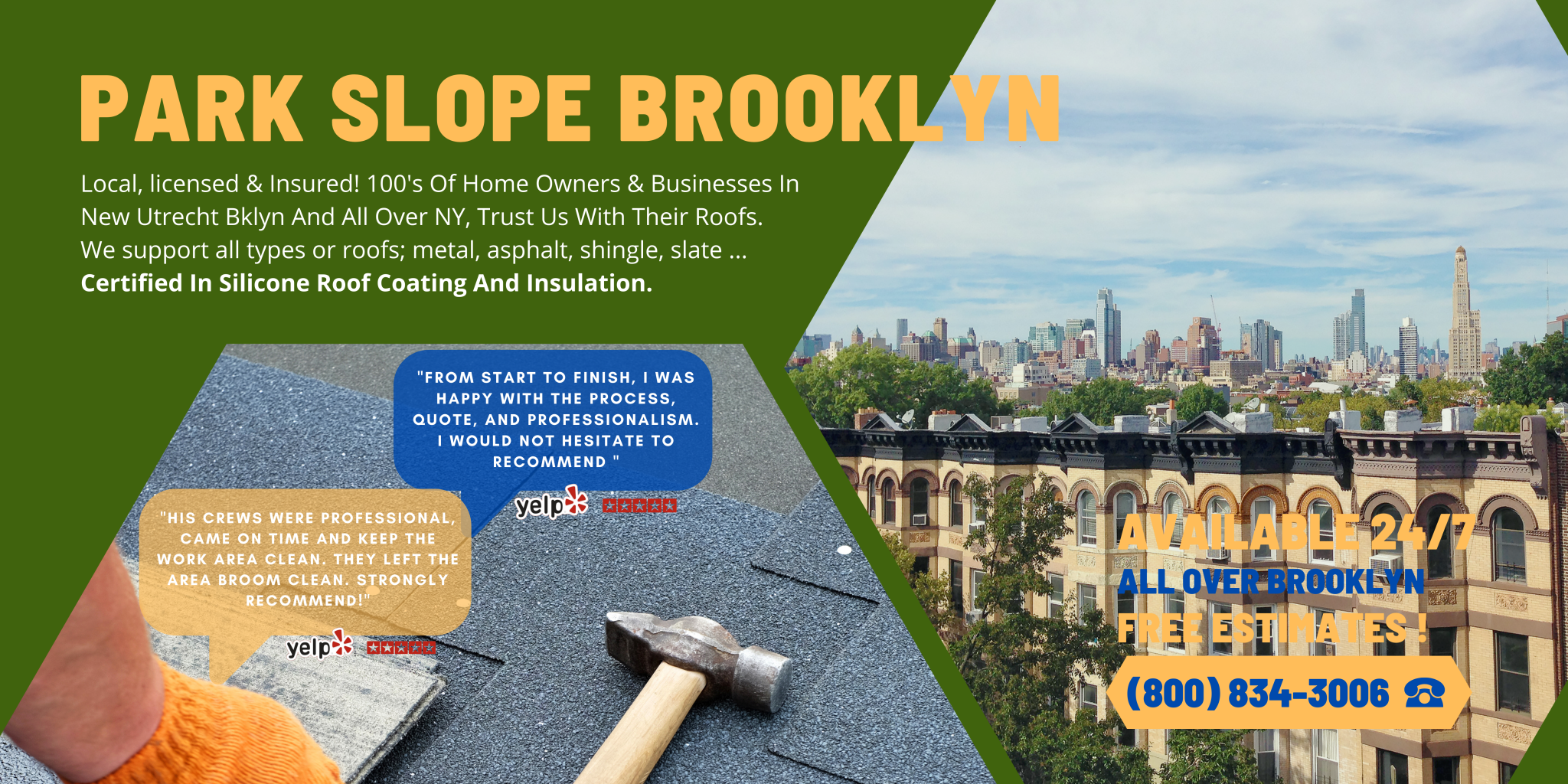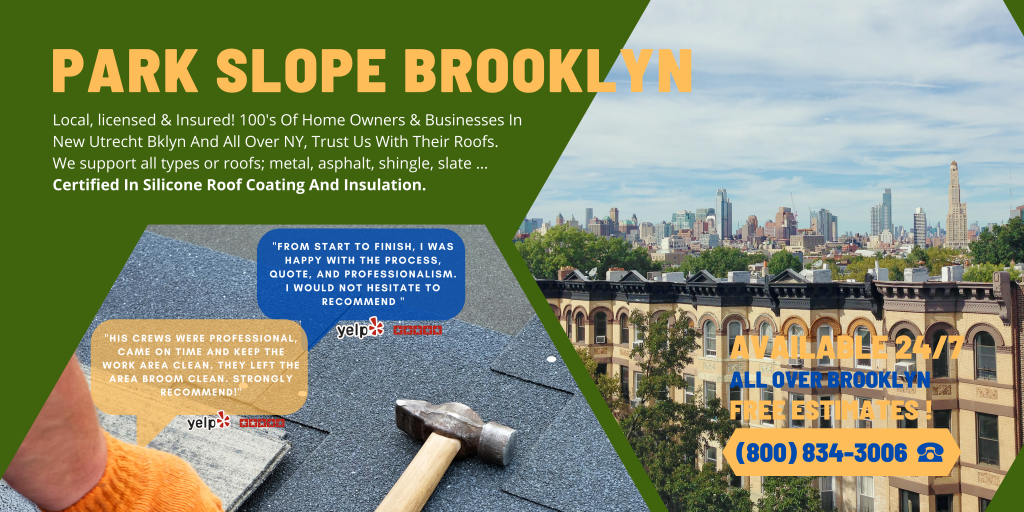 Our roofing company has been in operation for many years and provides reliable home improvement services. Their services include roofing installations, commercial and residential roof maintenance, repairs, and replacement. Verrazano Roofing will be an excellent choice if you are looking for a good roofer with its customers in mind.
Family-owned and operated roofing company located in Brooklyn. We have been in business for over 2 decades, and we specialize in all types of roofing services. From minor repairs to complete replacement, we can handle it all. We do not use subcontractors or third-party vendors. All of our work is done by our certified and highly trained staff. We also have state-of-the-art equipment that helps us ensure quality artistry.
As professional roofers we are fully licensed and insured for your protection and peace of mind! Our technicians are always available to answer any questions that you may have about your roof repair or installation service needs. Whether you need us over the weekend or on holiday, we will be there when needed!
We Provide:
Roof Repair Services: We have the right products and materials for the job if you need your roof repaired due to damage or wear and tear. We use high-quality materials and products to ensure your home gets back up to its original state quickly and efficiently.
Roof Replacement Services: If your roof is beyond repair, we can replace it with a new one that will last for years to come. We use only top-quality materials when replacing roofs, so you won't have to worry about leaks or other issues down the road.
Complete Roofing Solutions Residential & Commercial, All Over Park Slope & Brooklyn
Verrazano Roofing LLP is your one-stop-shop for all your roofing needs. We are a full-service roofing contractors that offers the best residential and commercial roofing repair and replacement services. We provide quality artistry at an affordable price.
We have been providing reliable and affordable roof installation, repair, and maintenance services in Park Slope, NY, for many years now. We can offer a wide array of roofing solutions for both residential and commercial buildings with our expertise. We use only high-quality materials that are up to date with the latest technology available in this industry. Our team of experienced professionals will be glad to assist you in choosing the best material for your project based on your budget and requirements.
We believe in working closely with our clients throughout the entire installation process so that we can provide them with the best possible service at an affordable price. Our roofing contractors team is fully insured and licensed by the local government agencies, which allows us to provide you with a 100% satisfaction guarantee on all our services.
Emergency Roofing Repairs Park slope
We provide emergency roof repairs in Park Slope, Brooklyn. We are a full-service roofing company. Our team of professional roofers can help you with all your residential and commercial needs. We provide leak detection, emergency repairs, maintenance, and complete installations. With our state-of-the-art equipment and experienced staff, we can handle any project, no matter how big or small.
We are the most reliable roofing company in the area. We deal with all sorts of roofing issues you have. Whether it's a minor repair or a complete replacement, we can do it all. We have a reputation for providing top-quality artistry at fair prices.
We are licensed, bonded, and insured professionals who will do an excellent job on your home or business, commercial or residential. Our skilled technicians are trained to deliver quality artistry in every project they undertake, regardless of size or complexity. At Verrazano Roofing LLP, we understand how important it is for homeowners to find a reliable contractor who can do the job right the first time without any hassle or headache. When you call us for any job, rest assured that we will always be there for you 24 hours a day, seven days a week!
We offer free estimates on all our services, so you know exactly what you will be paying for before we begin working on your property. For more information regarding our affordable roof repair & installation service or other services, our company offers, please call us today!
Useful Local Resources