Storm Roof Damage Repair for Residential & Commercial Brooklyn NY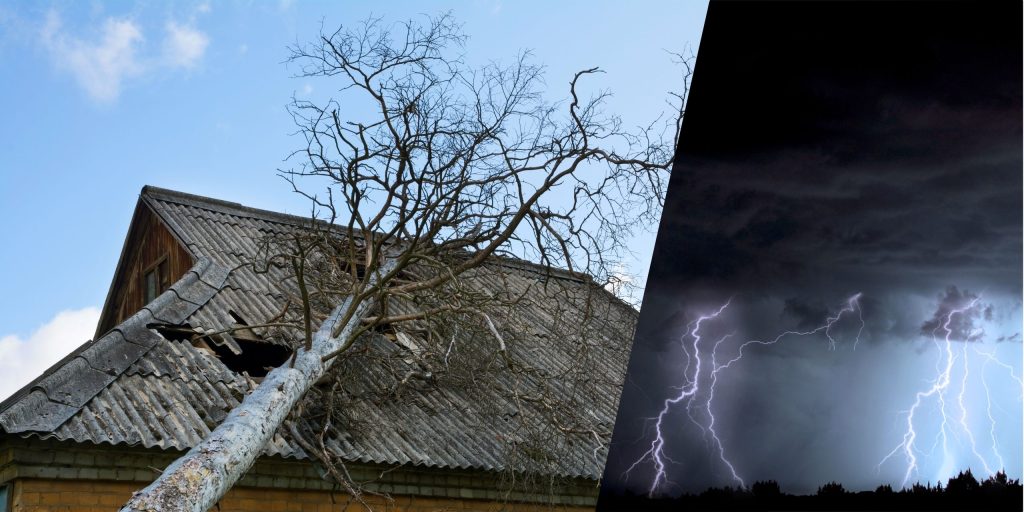 After a storm, your residential roof may suffer from a range of issues, including missing shingles, leaks, and structural damage. Our team understands the urgency of these situations. We offer comprehensive storm roof damage repair solutions to safeguard your home from further harm.
Our residential storm damage repair services include:
1. Thorough Inspection: We begin by conducting a thorough roof inspection to assess the extent of the damage. This step helps us identify all areas in need of repair and develop a precise plan.
2. Emergency Repairs: In case of severe damage, we provide emergency repairs to prevent further water infiltration and protect your property's interior.
3. Expert Restoration: Our skilled roofing professionals are experienced in restoring various roofing materials, including asphalt shingles, metal roofing, and flat roofs. We use high-quality materials to ensure lasting results.
4. Insurance Assistance: Dealing with insurance claims can be overwhelming. We assist you in navigating the insurance process, ensuring you receive fair compensation for storm-related damages.
---
At Verrazano Roofing, we understand that your home is one of your most significant investments. Our commitment to excellence and dedication to customer satisfaction drive us to deliver top-tier residential storm damage repair services that restore your peace of mind.
Storm Roof Damage Repair for Commercial Properties
When a storm strikes, it doesn't discriminate between residential and commercial properties. At Verrazano Roofing, we extend our expertise to provide reliable storm roof damage repair services for commercial buildings in Brooklyn, NY.
The structural integrity of your commercial property is crucial for the safety of occupants and the preservation of assets. Our commercial storm damage repair services are designed to address the unique needs of businesses in the aftermath of severe weather.
Our commercial storm damage repair services include:
1. Rapid Response: We prioritize rapid response to assess and mitigate damage promptly. Our 24/7 emergency repair service ensures minimal disruption to your operations.
2. Comprehensive Solutions: From roof leaks and membrane damage to HVAC unit repairs and structural evaluations, our team offers comprehensive solutions tailored to your specific needs.
3. Quality Assurance: We use industry-leading materials and follow best practices to deliver lasting results that protect your commercial investment for years to come.
4. Preventive Maintenance: After repair, we offer preventive maintenance plans to help your commercial roof withstand future storms and extend its lifespan.
At Verrazano Roofing, we recognize the critical role your commercial property plays in your business's success. Our expertise in commercial storm roof damage repair ensures that your business can resume operations quickly, minimizing downtime and financial losses.
Other roofing service we provide to residential and commercial.