Expert Polyurea Roof Waterproofing For Residential & Commercial In Boerum Hill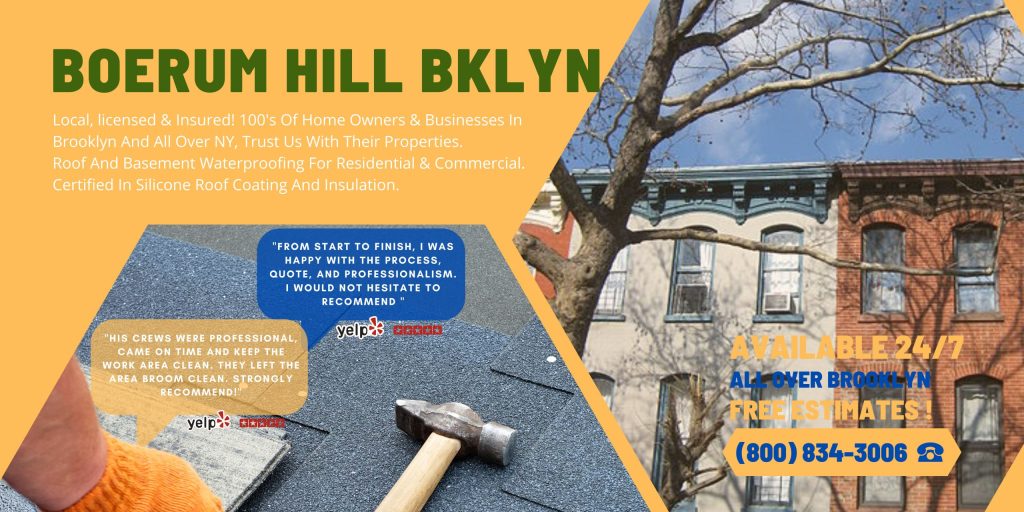 Polyurea spray is generally regarded to be the superior coating option for a broad variety of applications, including but not limited to roofs, basements, bunds, steel, and tank linings. It has been shown that polyurea acts as a very efficient water and moisture barrier coating when it is used as a protective covering as a spray for foam roofing. After being sprayed, it fills in cracks and prevents leaks around the flashing, which makes your roof watertight as well as more resilient and solid overall. This boosts the durability of your roof as well as its resistance to water-logging, which may lead to savings in your monthly energy costs.
Even in very cold conditions, polyurea may be swiftly put in since it takes very little time to dry and is impervious to the effects of moisture. Polyurea, which is contrasted to be a more traditional method of waterproofing, results in the production of a membrane that is not only impermeable to water but also has a number of other advantageous properties. When compared to other goods that are traditionally based on solvents, this one is quite cost effective.
Get in contact with us as soon as possible for a no-cost evaluation so that we can determine whether or not it is appropriate for your roof.
Polyurea Basement Waterproofing In Boerum Hill
Polyurea is an excellent material for use in the waterproofing industry and can be used for basement waterproofing, tanking, reservoir lining, roof and deck waterproof finishes, concrete and steel protection, tank lining, and bund lining. All of these applications are perfect for waterproofing.
After the application of the polyurea coating, it is able to survive mild automotive activity after a few hours, and it can withstand foot traffic after 10 seconds. Coatings and linings made of polyurea to a high standard are seamless and have outstanding mechanical properties. They are also resistant to chemicals and have a long lifespan.
The following are some additional benefits that it offers:
A high degree of elasticity combined with the ability to move freely while maintaining its integrity.
100% water-resistant membrane.
High resistance to chemical attack, making it suitable for use with acids, oils, gasoline, and a wide variety of other liquid chemicals.
The fast hardening of the material allows for immediate application with little downtime.
Excellent adhesion to both metal and concrete, even when both surfaces are wet.
When producing liners that are waterproof without being joined together, the materials should be hydrophobic and, as a result, unaffected by damp substrates.
Please contact our customer service staff at the email address or phone number shown below for any more information.