Is It Recommended To DIY Roof & Gutter Repairs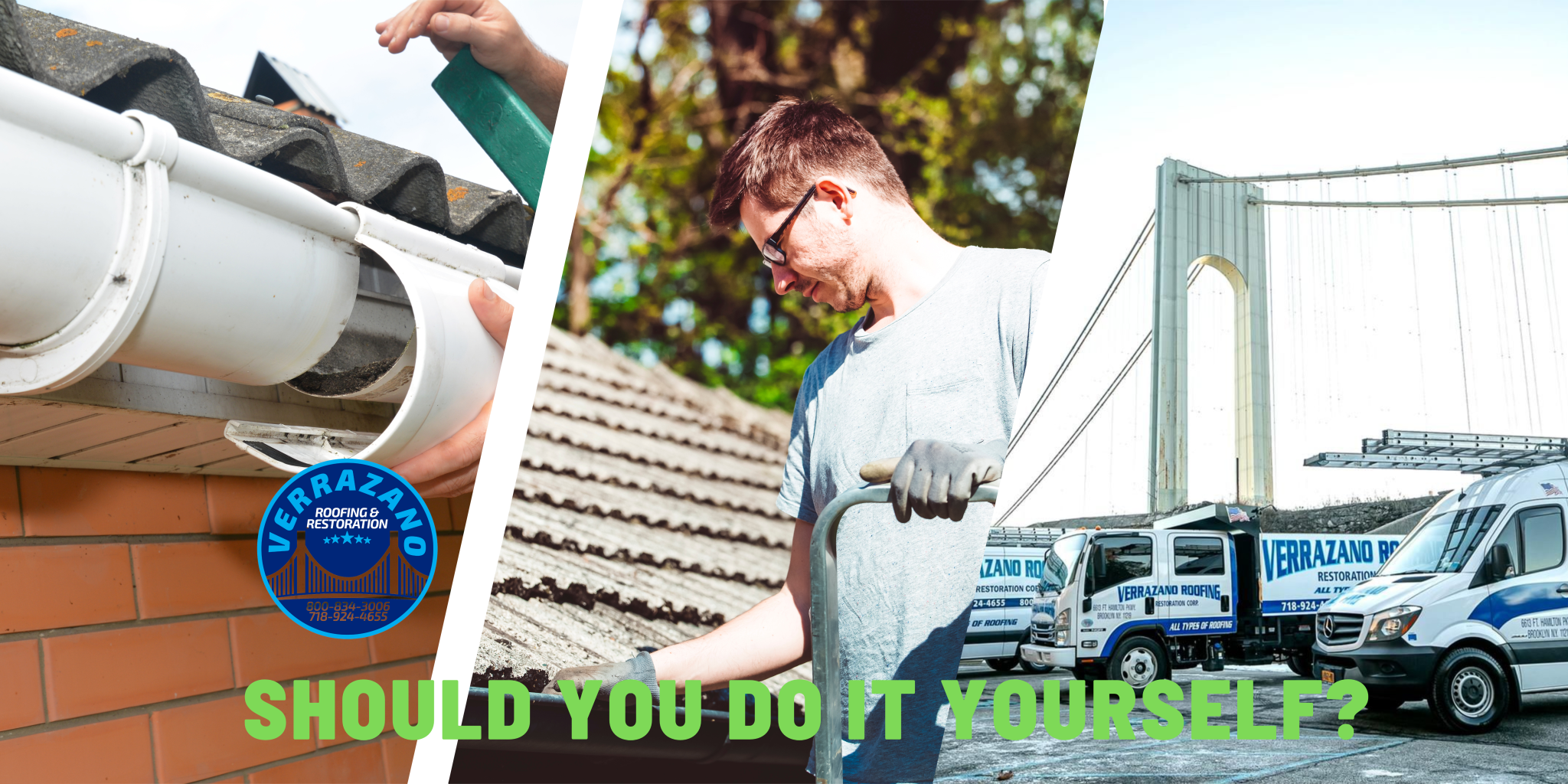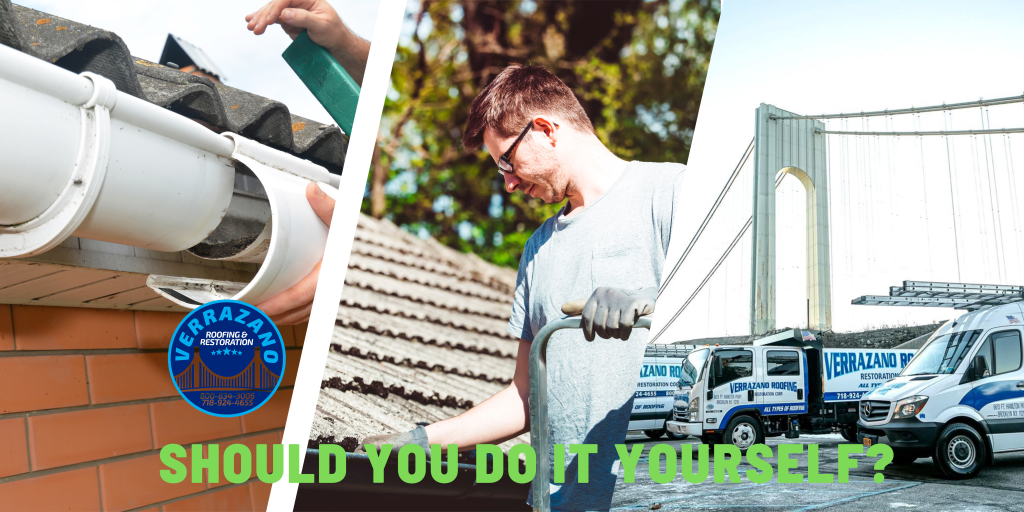 When your roof or gutter getsd damaged, you may ask for suggestions whether you should replace it or repair it. There are several criteria that need to be considered, one of which is the gutter's age. After a few years, you must be prepared to deal with some issues. By that time, your home is susceptible to termites infestation which can affect your gutters.
You must consider your budget, since we all know that a new guttering system is expensive. The same goes for a new roof. With Brooklyn top roofers on your side, you'll be pleased with the end results. After roof inspection and diagnostics, we'll try our best to fix your roof and bring it back to a new condition.
But how would you identify a roof or gutter problem?
Take a look at the sections of the gutters:
If only one or two gutter pieces are damaged, you can have them fixed easily. Which is not the case if the entire gutter system is broken. It's conceivable that you believe the entire system is malfunctioning when, in fact, just one or two gutter pieces require repair. Regardless of the magnitude of the damage to a gutter, it's never recommended to DIY the repair or replacement, due to lack of experience, skills, and the right tools to mention the least. Even if the damage is minor it's highly recommended to consult a professional roof and gutter repair expert, as they won't only fix your gutter properly but will also prevent future possible damage.
Is it a Crack or a Hole?
With a sealing kit, this may be readily fixed. You may be able to patch a gutter crack or hole yourself. All you need is to purchase the kit from any hardware store and climb up there to patch it. The major risk, to climb the ladder, depending on where in the gutter is the crack, the risk is in the height! The last thing you want is to fall off the ladder trying to fix the gutter on your own. For your own safety please hire a local roofer for minor gutter repairs.
Taking care of a Leak:
Ascertain that the gutter joints are securely connected to the point where there is almost no risk of a leak. However, there are a few factors beyond our control. When that happens, you'll have little option but to embrace the truth that if you don't address the leak now, it'll almost certainly turn into a greater problem later. 
Sagging Gutters:
To get rid of gutters that are constantly drooping, it is better to simply install a new gutter system. This is one issue that will not go away with a simple repair, as we guarantee it'll keep coming back again. Yes, these things will demand a lot of your time and attention until you ultimately give them what they require. Because during the damp season, it will sag. It's one of those things that you can't truly stop because you have to accept the reality that you only have one option.
Take age into account:
The gutters will inevitably deteriorate over time. This is most likely the source of the impending terrible weather. If not this then the gutters would corrode because of aging. As a result, it would be preferable to simply replace everything.
Should you need to repair or replace your gutters or roof for you Brooklyn property? Please feel free to call us anytime. We hope we convinced you that not all gutter issues are DIY.
More Resources For Roof & Gutters Repairs: