Get Your Roof Repair & Installation Service, By Expert Roofers In Brooklyn Heights, NY, 11201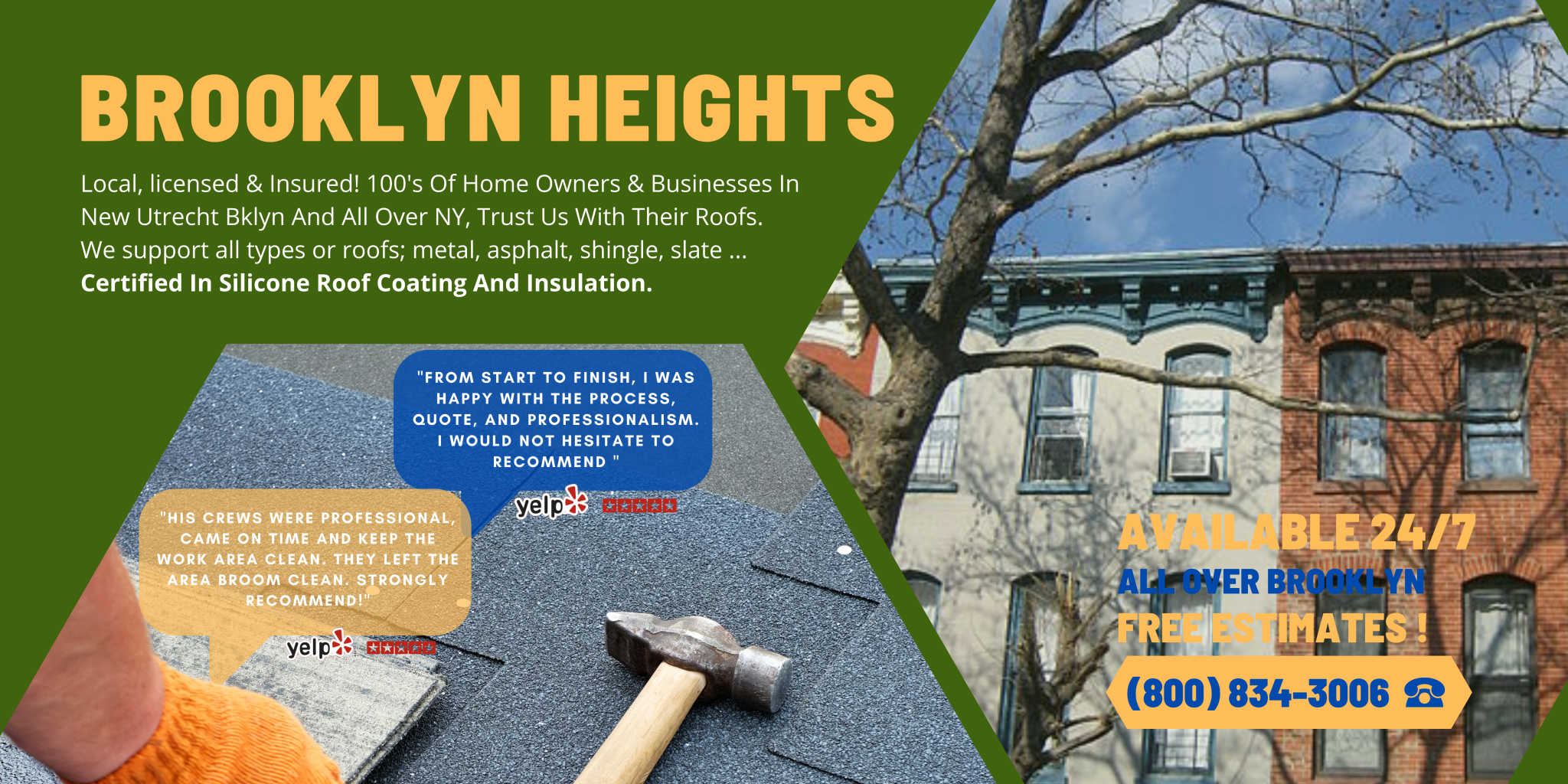 Are you trying to locate roofers anywhere in Brooklyn Heights? Are you trying to locate roofing contractors in the community who specialize in all kinds of commercial and residential projects? We're more than ready to aid you here at Verrazano Roofing & Restoration. We're a full-service company that tackles all sorts of pertinent roofing system projects for home and business customers alike. Are you looking to fix a commercial roofing system that has an irritating water leak? Are you looking for roof installations that are comprehensive, modern and in-depth? Simply alert our company to those things right away. Our seasoned and trained roofers fix and install all kinds of roofing systems with ease.
Complete Roofing Solutions Residential & Commercial, All Over Brooklyn Heights & Brooklyn
We proudly work on roofing systems all throughout Brooklyn Heights. We just as proudly work on roofing systems all throughout the borough of Brooklyn. Since we offer full roofing solutions to our customers, there are honestly no jobs that are too minor or too significant for our hard-working team. We present customers in Brooklyn with an extensive menu of roofing system specialties. If you want to take care of missing shingles in Brooklyn Heights, we have your back. If you want to get your hands on routine maintenance service that can keep your roofing system in tiptop shape for as long as possible, we have your back all the same.
Our team members know how to assess roofs meticulously. They know how to quickly and dependably troubleshoot roofs regardless of type and material. We're a company that regularly takes on all sorts of roofing issues that affect people these days. Are you frustrated by the development of ugly and icky mold on top of your home roof? Are you upset by a business roof that leaks and that contributes to water damage all over your walls and ceilings? Verrazano Roofing & Restoration is at your service.
We give people in Brooklyn Heights and Brooklyn access to complete roofing system solutions that are effective, dependable and reasonably priced. That's why so many customers in Brooklyn turn to us time and time again.
Emergency Roofing Repairs Brooklyn Heights
Roofing system emergencies can make anyone a little fearful and anxious, due to the high cost they can incur. If you don't have a roof that's rock-solid, then you may be vulnerable to all kinds of environmental factors. It may interfere with your comfort indoors considerably as well. Fortunately, we're a roofing company that's accessible to take on all of your pressing requests. If you have a massive water leak in your residential roof, we can provide you with 24-hour emergency assistance that's the epitome of rapid and efficient. If you have lost shingles on your commercial roof, we can provide you with emergency help that's just as strong in caliber. Call our roofing company A.S.A.P. to book your appointment.
Useful Local Resources