Get Your Roof Repair & Installation Service, By Expert Roofers In Bushwick, NY, 11221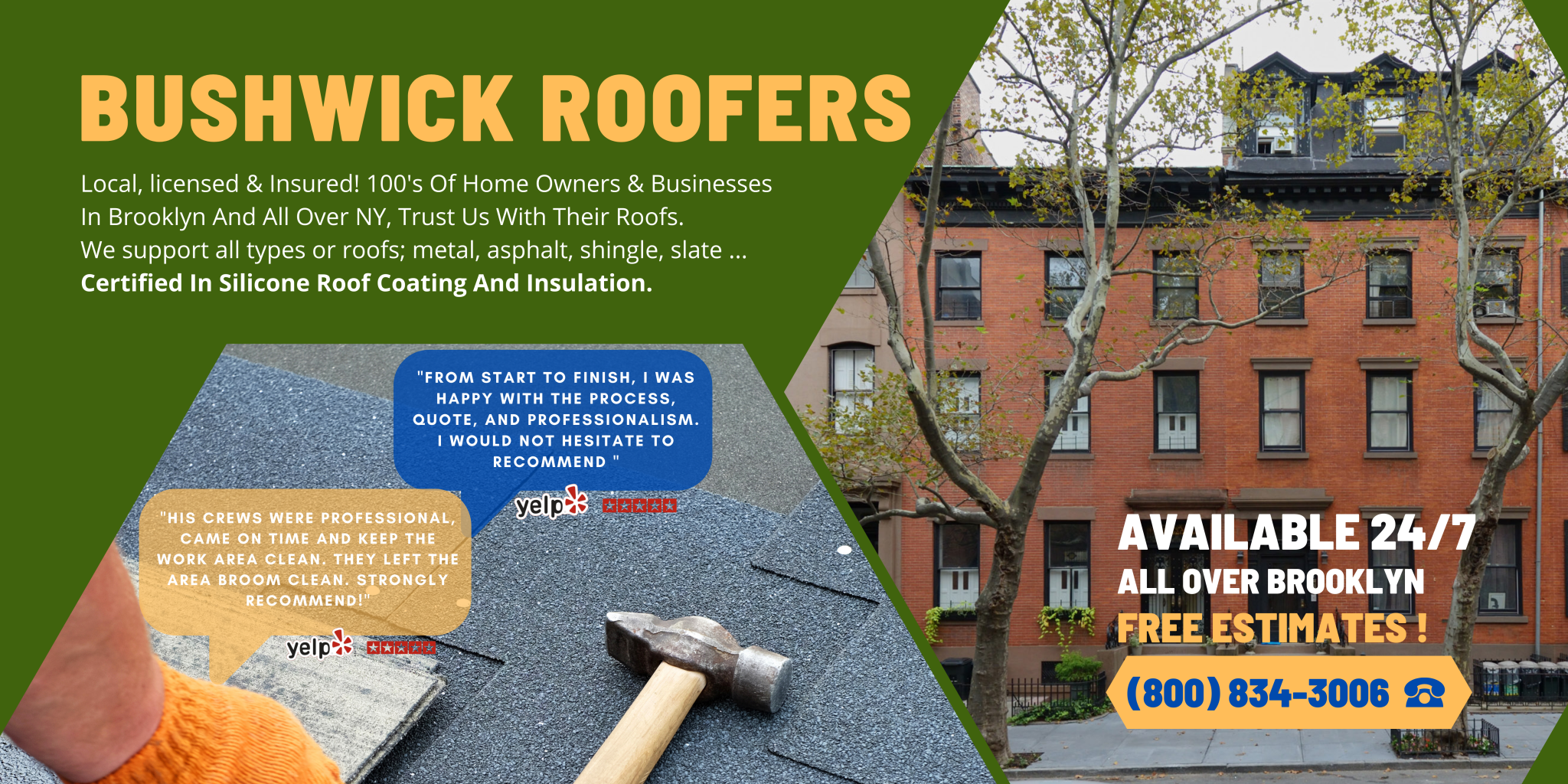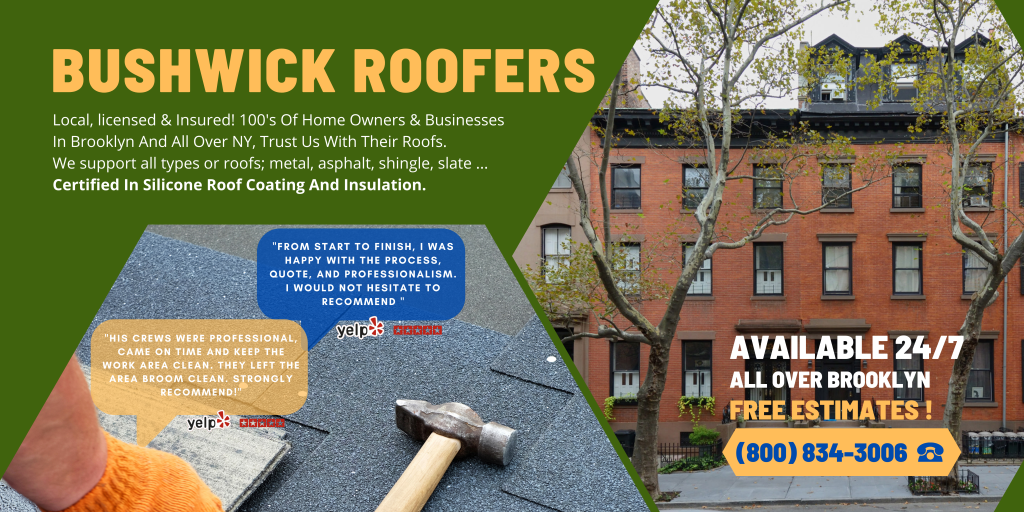 Are you on the lookout for experienced roofing contractors to take care of all your roof repair and maintenance needs, or planning a roof upgrade for your Bushwick home, and need a roofing expert for installation? Look no further! We're the local expert roofing company specializing in multiple types of roofs repair and installation for residential and commercial.
Are you trying to replace an old, tired home roof that has been in use for close to three full decades? You can depend on our new roof installation service any day of the week. Are you looking to fix a business roof that constantly leaks water? You can depend on our commercial roof repair service at any time as well.
Complete Roofing Solutions Residential & Commercial, All Over Bushwick & Brooklyn
We mean it when we say that our roofing range of services run the gamut. There are no roofing service requests that are too complex or too time-consuming for our seasoned and highly trained contractors. Our team members routinely inspect, assess, fix, repair, replace, install and maintain homes and commercial roofing systems of all kinds.
We have plenty of experience with all sorts of roofing materials and styles. It doesn't matter if you have a gable roof, asphalt shingle, metal, or wood shakes, flat, slate and silicone we handle all of it.
Emergency Roofing Repairs Bushwick
During emergencies time is of the essence, so we're committed to respond to all emergencies promptly. If you have an urgent roof issue anywhere in Bushwick, you can rely on our responsive emergency roofing crew, to be at your door within the hour. We're always available to evaluate and fix pressing roof problems.
How exactly can you tell if you have a roofing system emergency on your hands?
If intense winds have basically ripped your shingles off, then that may be an indication of an emergency that literally cannot wait.
You should never ignore a roof deck that's visible to all. If you can see your roof deck, then that means that it's now susceptible to infiltration from water and all of its unpleasant consequences.
Inclement weather can also lead to the need for swift emergency assistance from our hard-working roofers. Storms can be problematic for roofing systems. That's because they can sometimes force random items to hit them strongly.
If a massive branch hits your home roof, that can bring on a significant amount of destruction.
Wildlife can do a number on roofing systems as well. Squirrels are rodents that have the ability to gnaw at roofs persistently. If you've noticed conspicuous openings in your roofing system, these creatures may just be to blame. They may make your interior space susceptible to all of the headaches of environmental factors.
If you notice any of the signs mentioned above, do not wait, it'll only make the damage worst. Do not hesitate to call Bushwick top roofers, we're available 24/7 and only a call away.