Get Your Roof Repair & Installation Service, By Expert Roofers In Flatlands, NY, 11234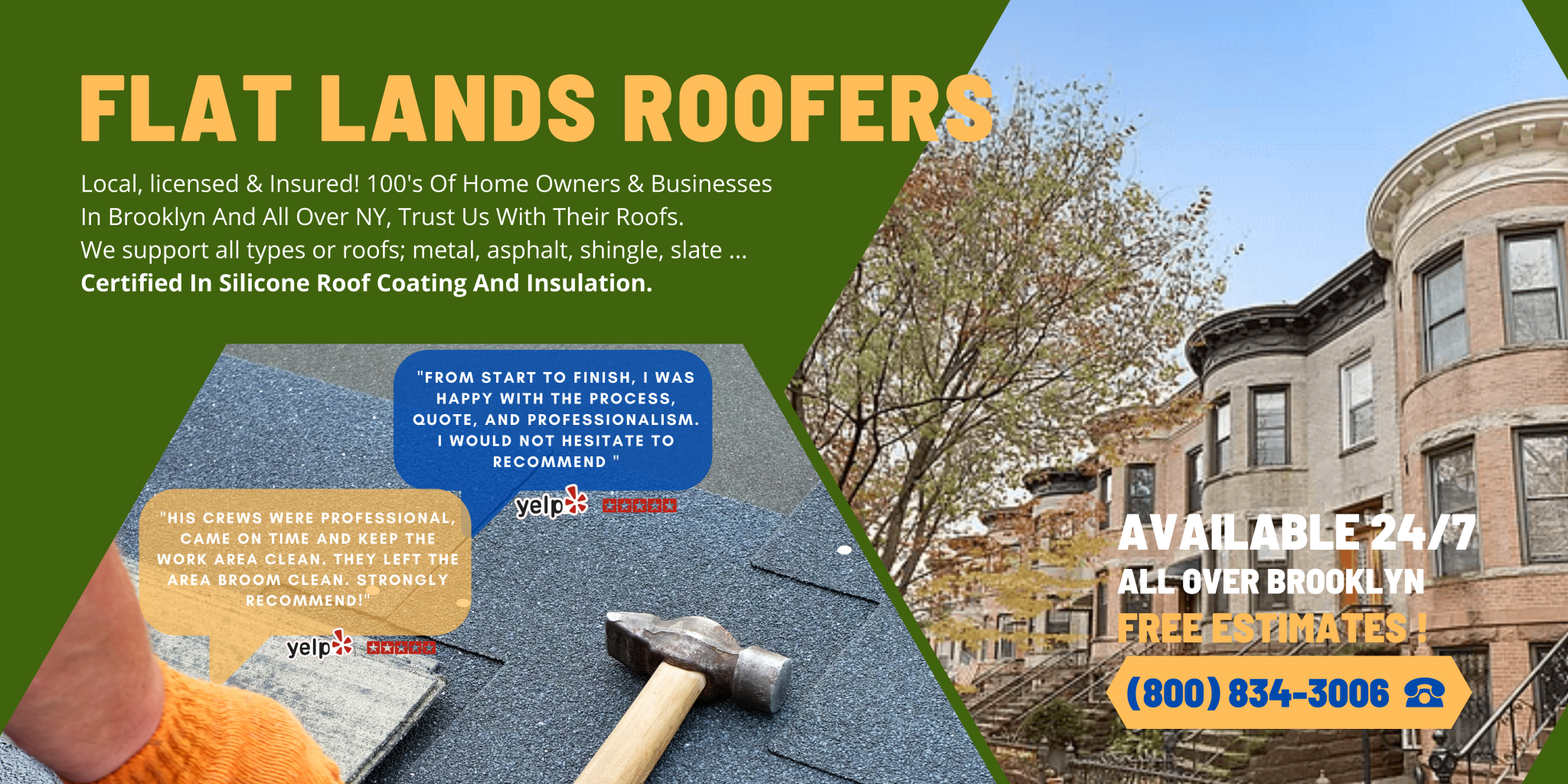 Roof repairs and replacements are perhaps among the most expensive costs you can encounter. The fact that roofs shield the whole establishment from sunrays, breezes, snow, and rain makes it prone to damage. However, roofs also tend to be a neglected part of a building.
Little did they know that roofs, just like the walls, need to be scheduled for checking and maintenance. The Verrazano Roofing are local roofing contractors in Flatlands, NY. We recommend every type of roof to be inspected at least twice annually. That way, you can be sure how long your roof will last and if it needs a replacement right away.
Our group of professionals is more than capable of meeting your roof installation requirements. When it comes to setting up your roof, we only use the top materials and procedures available, and we have a wide variety of options for you to select from. Our roofing contractors offer installation for asphalt shingles, tile roof shingles, and metal roofs. Here is a breakdown of the several sorts of residential roof installation processes that we provide.
Ensuring Home Protection
Our main concern is client safety. Thus we take extra precautions to protect your home. We place protection tarps over vulnerable parts of your property to prevent debris from damaging siding, windows, doors, or other parts of your home.
Inspection or Removal of Wood Decking
Our roofers need to examine the wooden decking beneath your new roof to guarantee it is correctly placed and secure. To replace a roof, the old components must be removed. This is to ensure the home's structural stability. If not, it must be rectified before continuing with the setup.
Preparation and Installation
Once the wooden decking is stable, it is time to get ready for new roofing. We will install drip edges to prevent moisture from leaking underneath the roofing and strengthen the roofing components with insulation or melted ice guards. After completing all stages, we begin installing the roofing systems.
Complete Roofing Solutions For Residential & Commercial, All Over Flatlands & Brooklyn
Our roofing company encompasses the care that your roof needs. We do that by identifying the type of roof you have and then enlisting the best services option that we can offer. Currently, we provide complete roofing services for residential buildings and commercial and gutters.
Residential
Roof repairs, maintenance, inspection, replacement, and cleaning are what we can offer for residential buildings. We also provide loads of options for material, color variations, and roof type.
Commercial
Local business owners don't have to waste so much time finding the best roofing service provider because we are the best. Our roofers can give a wide range of services for commercial buildings such as cleaning maintenance, inspections, new installations, and more.
Gutters
While gutters play an essential role in the roofing, they can also be a cause of damage when not taken care of properly. Don't worry because our roofing company can assist with your gutter-related problems.
Emergency Roofing Repairs Flatlands
We are the roofing contractors that are one call away. It may be for foundation, rubberized, liquid roofing, silicone roof coating, waterproofing, insulation, maintenance, inspection, replacement, and roof repairs. You can count on us anytime.
In case of a severe damage occurring to your roof, such as; a roof leak, missing shingles, storm damage, you should contact us immediately. Any delay can increase the damage impact which will result to higher repair cost. We'll be there within the hour and save you the trouble.