Expert Polyurea Roof Waterproofing For Residential & Commercial In Carroll Gardens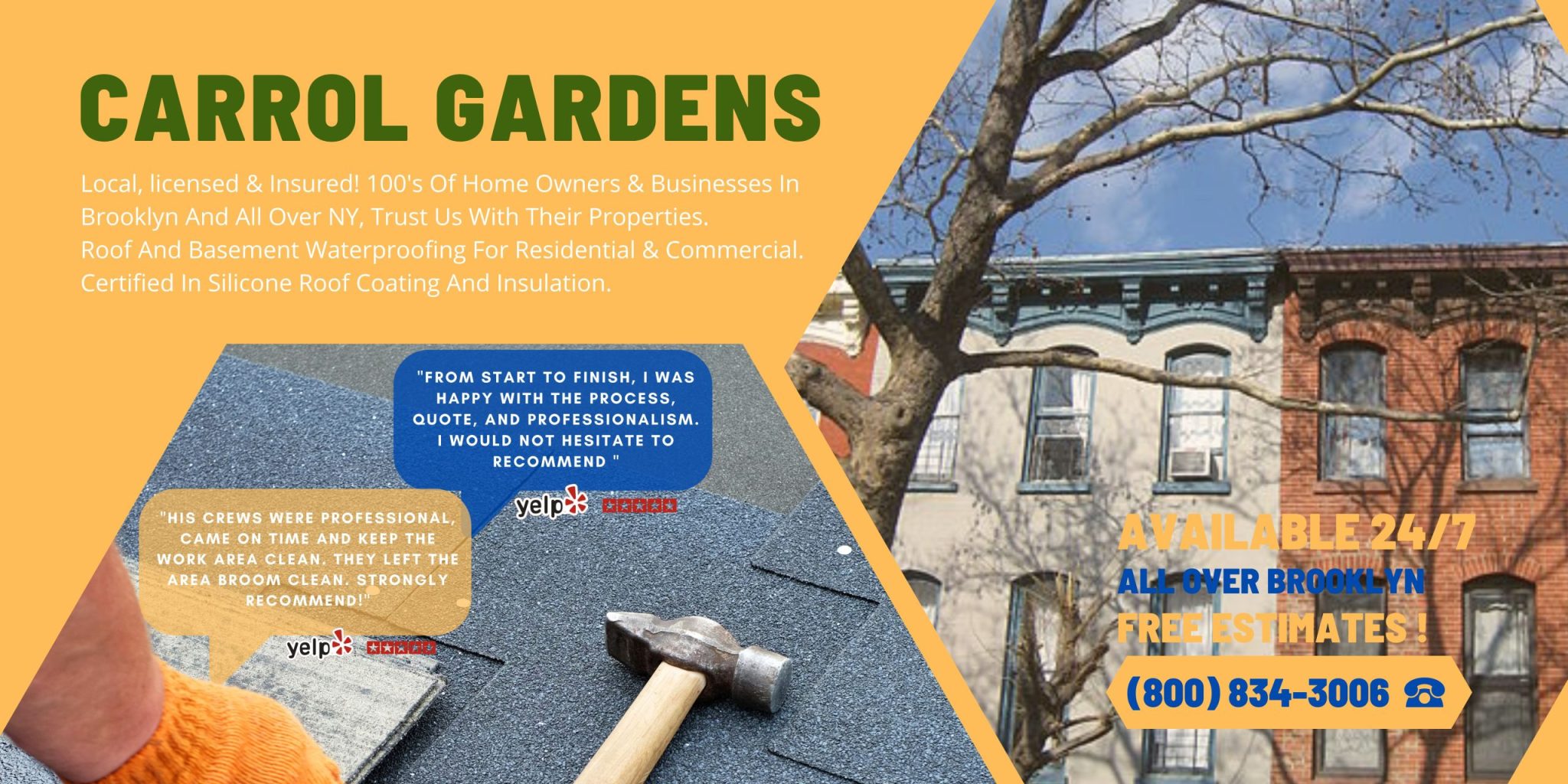 When utilized as a protective covering for Spray Foam Roofs, Polyurea has shown to be a highly effective water and moisture barrier coating. It seals gaps and eliminates leaks around flashing after being sprayed, making your roof waterproof and more durable and sturdy. This increases the longevity and water-logging resistance of your roof, which might lead to energy cost savings.
When used on commercial roofs, it offers defense against chemical spills that could result from surrounding or internal building manufacturing operations and drop on the surface of the roof. When non-fading ultraviolet colors like white are added to polyurea, ultraviolet photons are reflected into the environment.
It can be sprayed on several types of materials, such as foam, metal, wood, and concrete. Its modest weight enables usage on existing roofs, saving property owners money and reducing garbage sent to New York's landfills.
To find out if it's suitable for your roof, get in touch with us straight away for a free assessment.
Polyurea Basement Waterproofing In Carroll Gardens
Before waterproofing, it's crucial to check basements and cellars for signs of water breakage, including musty odors, wall cracks, dampness, and the last row of blocks, which may be damp with efflorescence—an alkaline substance made of salt and minerals from concrete exposed to constant moisture. The waterproofing will also get rid of all the rats and insects.
Chemicals can be used to make the flooring slip-resistant for security purposes, which is advantageous for basement flooring. An effective mix and dispersion of the additives throughout the target surface increases their efficacy.
The basement can be used for storage after being waterproofed since moisture from residences frequently rises from there. For a free waterproofing assessment of your cellar or basement, get in touch with us. 
Roofing Services In Carroll Gardens Brooklyn NY